At the Heart of the Community
Centro's mandate is to provide assistance to residents of the Tri-Cities who are in need of a helping hand to become self-sufficient and productive citizens. We support poor and low-income families as they build security and meet basic needs, like food and shelter, all with a deep respect for human dignity.
Centro is open to everyone who is struggling or in crisis. Our professional staff will assess your situation and put you on the road to stability. If we don't provide a necessary service in-house, we call on our extensive network of partners to help clients establish the right connections that lead to solutions.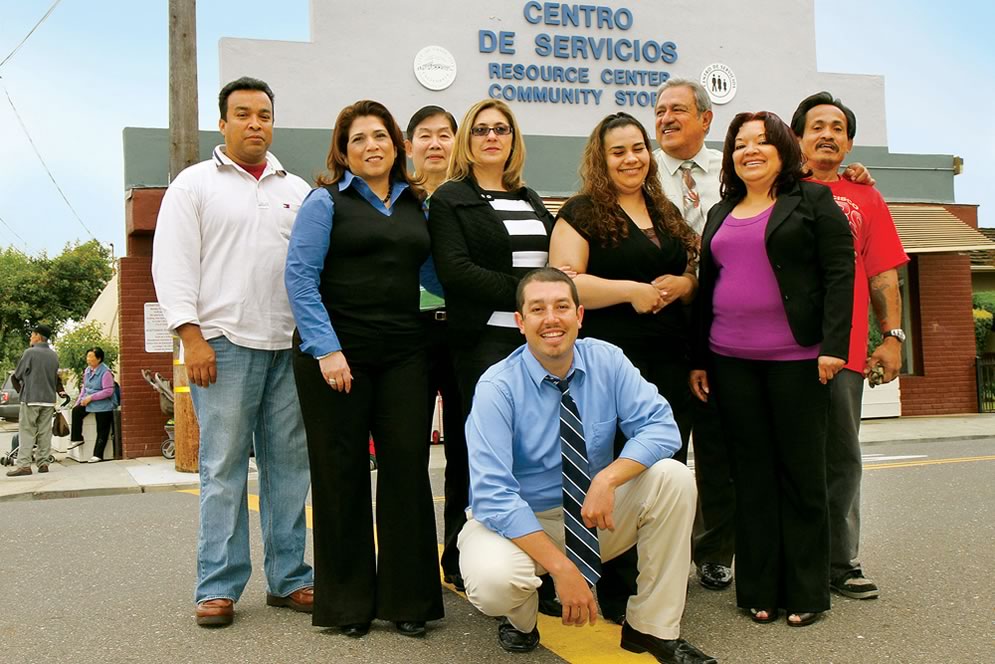 Centro's Impact
Established in 1974, Centro de Servicios is the oldest not-for-profit, social service agency in Alameda County's Tri-City Area. Indeed, Centro is the sole provider of social services to low-income residents of Union City and neighboring cities.
Recently celebrating 40 years of operations, our bilingual and bicultural staff now serves over 1,300 families per month, out of multiple locations. We are constantly fine-tuning and expanding our services and facilities to better provide for our community.
In coordination with our extensive community partnerships, our dedicated staff and volunteers enable us to operate and utilize funds efficiently. By keeping overhead and administrative costs low, we can assure a continuation of services well into the future.